Our facebook page is updated frequently. We often have guest artists on site presenting their work for show and sale, and are always happy to include new work in the gallery.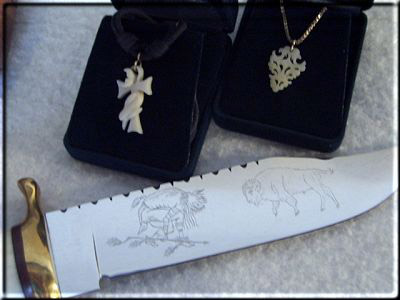 Four Feathers Gifts from Nature
Works of Art by Clayton Cave
Clayton's artwork features amazing detail and exquisite workmanship.